SMS Global provide SMS gateway services for most countries via their MXT web messaging platform. It costs nothing to set up an account with them. It works on a credit system where you purchase the number of message credits, so you only pay for the SMS messages you send.
Setting Up an Account with SMS Global
1. Go to the SMS Global website: www.smsglobal.com/sign-up
2. Fill in your details to create your account.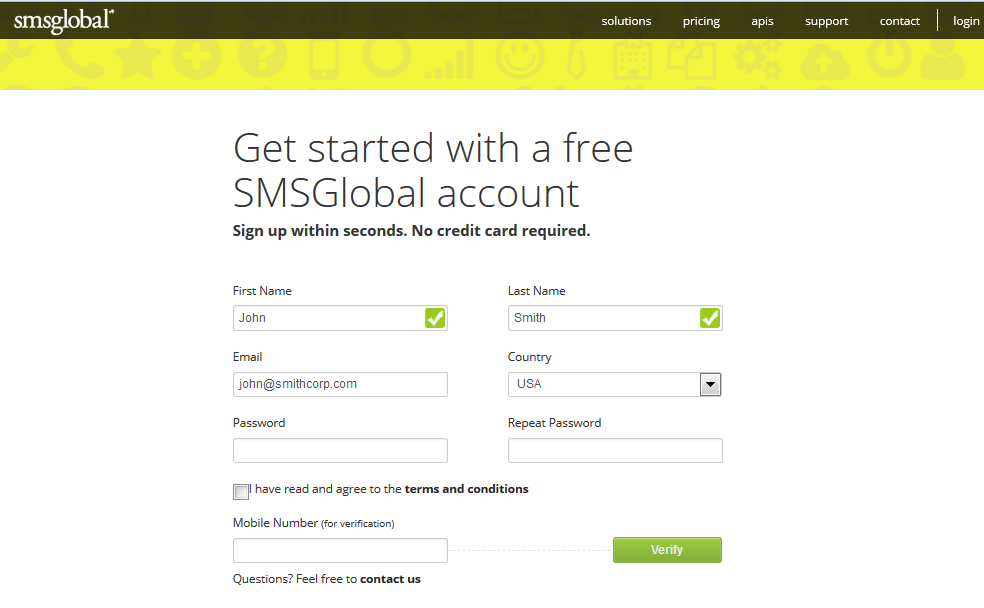 3. If you are in the US please note that the country will be listed as USA, not United States.
4. Once your account is set up, select Store from the menu on the left.
5. You can purchase some SMS credits by entering a currency amount and clicking the Buy button, or by selecting a plan.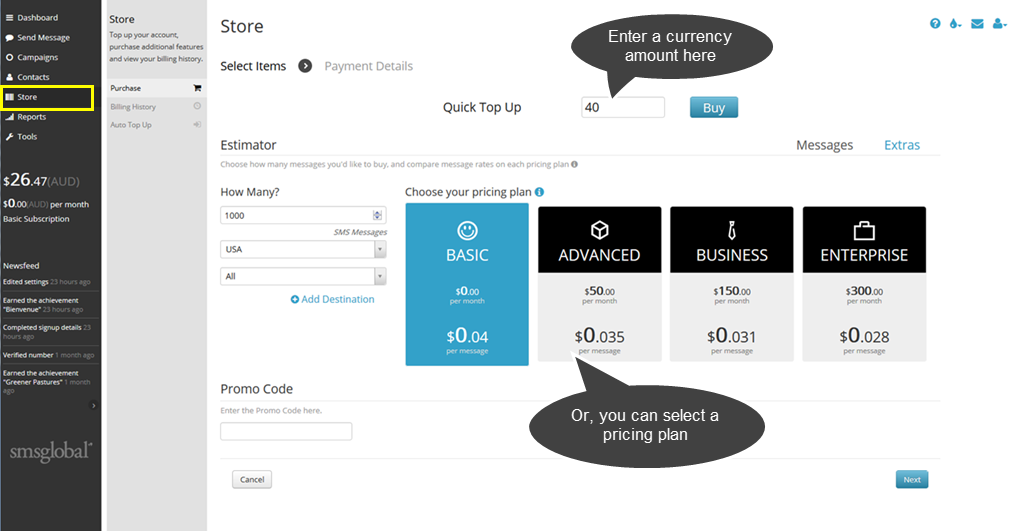 6. The cell/mobile number you verified will be used in MessageSender as the Account ID (see Tools/Verified Numbers).
7. Select Tools/API Keys and add an API Key for HTTP.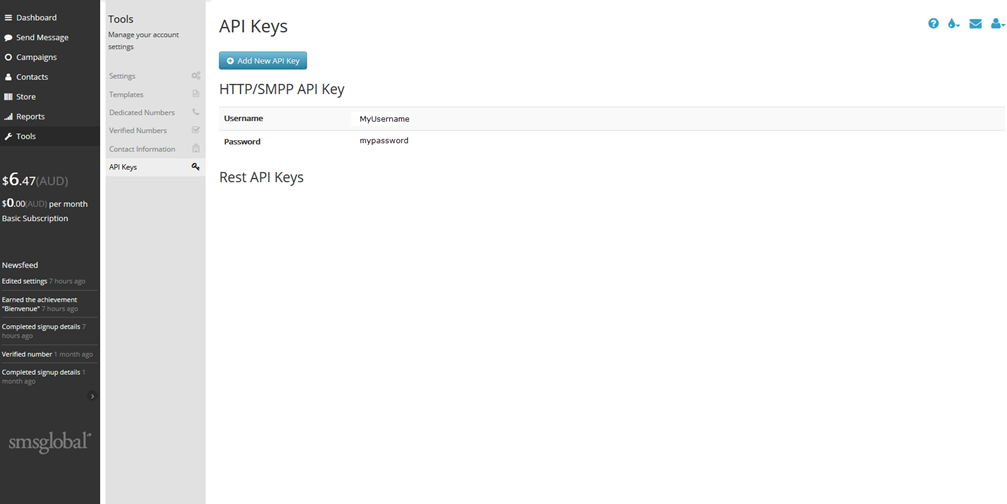 8. The Username and Password will be used in the MessageSender settings.