You will need to do this on your Server or Host PC.
1.Open the PhonePad 5 Server folder on the desktop.
2.Open the ControlCenter program.
3.Select PhonePad Server.
4.Click the Settings button.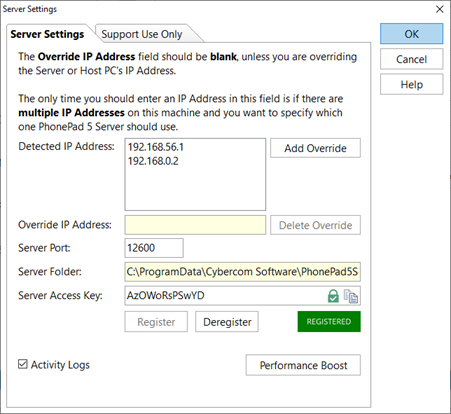 If there are multiple IP Addresses then PhonePad will try each one in turn for a connection.
If for some reason you need to specify the IP Address to use, select the IP Address and click the Add Override button. Make sure you click the OK button to save the change.