Messages that have been archived can be viewed at any time by using the View Archive option. All archived messages will be displayed in a list.
With this option, you can also Unarchive and Delete messages.
The Delete option permanently deletes messages from the archive. This option would be used for messages that are no longer required.
The Unarchive option will move the selected messages back to the appropriate users' Inboxes and Sent folders. This option would be used to retrieve messages that a user has a need for.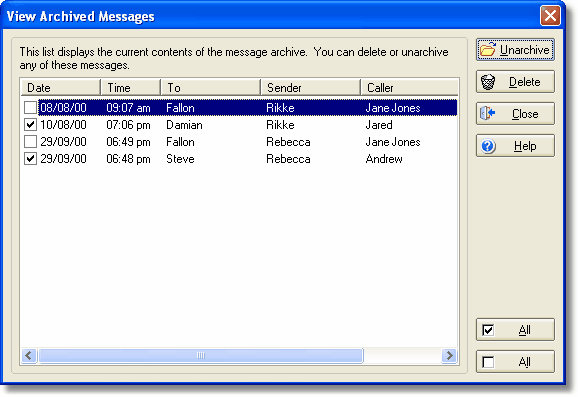 With either option, you first need to select the messages by putting a check mark in the boxes on the left side of the list. Then click either the Delete button or Unarchive button. You will be asked to confirm your choice.
The two buttons at the right hand corner of the window allow you to select or deselect all messages in the list.