This facility allows administrators to undelete messages that have been deleted from a user's Inbox or Sent Messages List. If the messages have been purged since the messages were deleted by the user, it will not be possible to undelete them.
Select a user from the User List and click on the Undelete Messages button on the toolbar, select Undelete Messages from the Tools menu, or click the Undelete Messages button on the taskbar. A list of all deleted messages for the selected user will be displayed.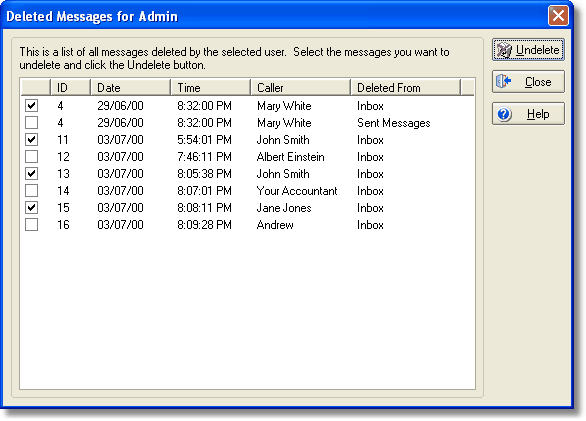 Select the messages you want to undelete by putting a check mark in each box in the first column. Click the Undelete button to add the messages back to the Inbox or Sent Messages list.