The PhonePad database is very robust. However, corruption can occur from improper operating system or application shutdown, eg. turning the PC off while PhonePad is still running. This option allows you to repair the database should corruption occur. Before you can repair the database, you will need to shutdown PhonePad and PhonePad Admin.
Go to the PhonePad folder and run the DBRepair utility.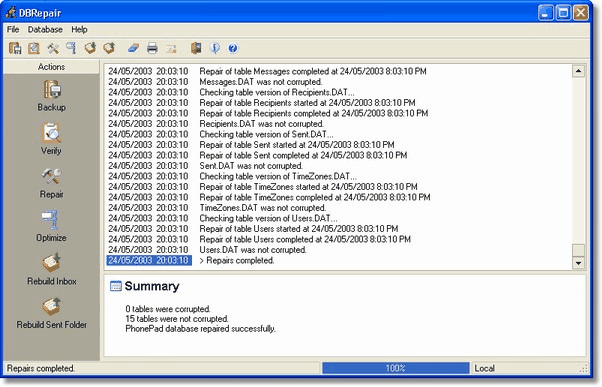 Click the Repair button to repair the corrupted records.