Testimonials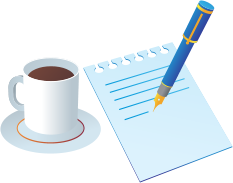 Angie has given readings to thousands of people over the years. Many of her clients return time and time again because of her amazing accuracy.
Read what some of her clients have to say.
"I have been a regular client of Angie's for several years and she is an extremely good clairvoyant - my readings are always amazingly accurate. Angie is very compassionate, supportive and highly intuitive which has helped guide me through some very difficult times."
Bronwyn
Canberra, Australia
"Angie has shown to me that her predictions are formed on the basis of a true gift, her insight has proven many times to me by things that have taken place in my life after having readings with her."
Helen
Canberra, Australia
"I have been to several clairvoyants over the years and have never know anyone to be as accurate as Angie."
Angela
Sydney, Australia
"I was astounded by the things which [Angie] picked up about myself and my family. There were a few things I thought were unlikely at the time but have since found they were correct."
Leanne
Williamsdale, Australia
"I was extremely sceptical the first time Angie did a reading for me. To tell the truth I didn't really believe in this sort of thing and thought it was all phony. I had decided beforehand that I would not reveal any information. Well I didn't need to as Angie gave me an incredible amount of information without me saying a single word. I was absolutely stunned by the end of the reading and literally speechless."
Steve
Canberra, Australia